SMEC AUTOMATION Pvt Ltd has become an approved India International Skill Centre(IISC) Network Member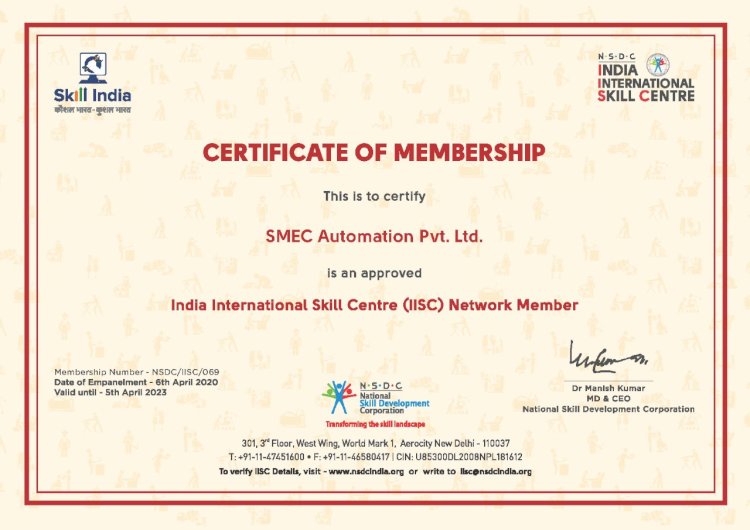 SMEC AUTOMATION Pvt Ltd has become an approved India International Skill Centre(IISC) Network Member
SMEC AUTOMATION Pvt Ltd is India's leading marine and industrial service provider is now an approved training partner of India International Skill Centre (IISC). India International Skill Centre provides skill certifications & training follows international standards.
Skill India Mission focuses to enable our youngsters encourage for the opportunities of employment.
India international Skill Centre is setup through National Skill Development Corporation(NSDC). NSDC is an initiative taken in 2008 under the Central Government by the Ministry of Finance and Public Private Partnership. SMEC AUTOMATION Pvt Ltd has become an approved India International Skill Centre(IISC) Network Member. Membership Number - NSDC/IISC/069. The Certificate was issued on 6th April 2020,and valid till 5th April 2023.
For more details contact us
Corporate Office :
SMEC Automation Pvt Ltd.
2nd Floor, Bus Stand Complex, Kaloor, Kochi - 628017,
Kerala, India
Tel: +91 484-2340904, 2336441